Input Voltage

DC 12 V

LED Power

40 Watts

Luminous Efffifiicient

150 lm/W

Color Temperature

4000K-5000K

Lumen flFlux

6,000 Lm

Chip

Philips 5050

LED Quantity

50 PCS

battery

LiFePO4 12.8V 40Ah

LED Life

>50,000 hrs.

Beam Angle

120°

IP Protection

IP66

Controller

Charge Controller MPPT




-Auto Switch Off for Sun Charging




-4 Levels dimming design




-Electronic Protection Over Charging




Lighting Protection

Solar cell wattage

120 watt

Dimension Solar Cell

1000x 670x 30 mm.

Dimension Lamp

230 x 610 x 82 mm.

period of use

12 hours/Day




(Step 1 4 hours 100%




Step 2 8 hours 50%)




working period

1Day

Changing Time

5-6 hours in Sunny Weather

Warranty

3 years


What is the importance of street lamps LED (Street Light Led) or street light poles on the edge of the road? Installing street lamps, either to illuminate the surrounding area or to install street lamps for safety. Another very important thing is to have good quality street lights. We cannot deny that the installation of street lamps is insignificant and unnecessary. We all know the dangers of driving at night without adequate lighting.
Dimenions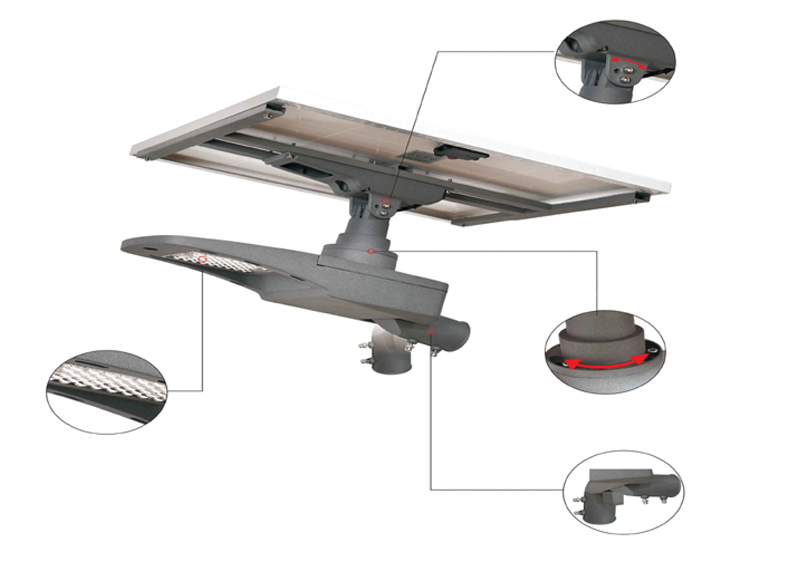 Because during the night, the ability of people to see is reduced. When we have to travel in areas where there is not enough light, it can be dangerous to travel. The number of fatalities in accidents at night is increasing due to reduced visibility and insufficient quality of street lighting. According to statistics, about 1.3 million people die from road accidents each year, which means that there are more fatalities every day.3,287people, and from the above information it is said that the installation of the pole Street light led is of the utmost importance and quality street light poles must be installed for long life and safety in life.