| | |
| --- | --- |
| Input Voltage | DC 12 .8V |
| LED Power | 60 Watts |
| Luminous Efffifiicient | 150 lm/W |
| Color Temperature | 5,700K±500K |
| Lumen flFlux | 9,000 Lm |
| Chip | Philips 5050 |
| LED Quantity | 50 PCS |
| battery | LiFePO4 12.8V 80Ah |
| LED Life | >50,000 hrs. |
| Beam Angle | 120° |
| IP Grade | IP65 |
| Solar cell wattage | 2x100 watt |
| Dimension Solar Cell | 1000x 670x 30 mm. |
| Dimension Lamp | 230 x 610 x 82 mm. |
| period of use | 12 hours/Day |
| working period | 2Day |
| Changing Time | 5-6 hours in Sunny Weather |
| Warranty | 3 Years |


Benefits of using solar panels on lamps to use as electric power

When it comes to the benefits of solar power generation, there are many. For example, sunlight is an energy that already exists in nature. It is a free energy source and a large quantity is enough to meet the demand. and clean and pure does not cause any reaction which will make the environment toxicไThere is no movement or friction while working. So there is no noise and no wear and tear. Maintenance is very little. and still easy to use apart from this It can also be used to generate electricity wherever there is sunlight. whether on the top of a high mountain On the islands, in the middle of the sea, even in space, it can generate electricity with solar cells.
Ingredient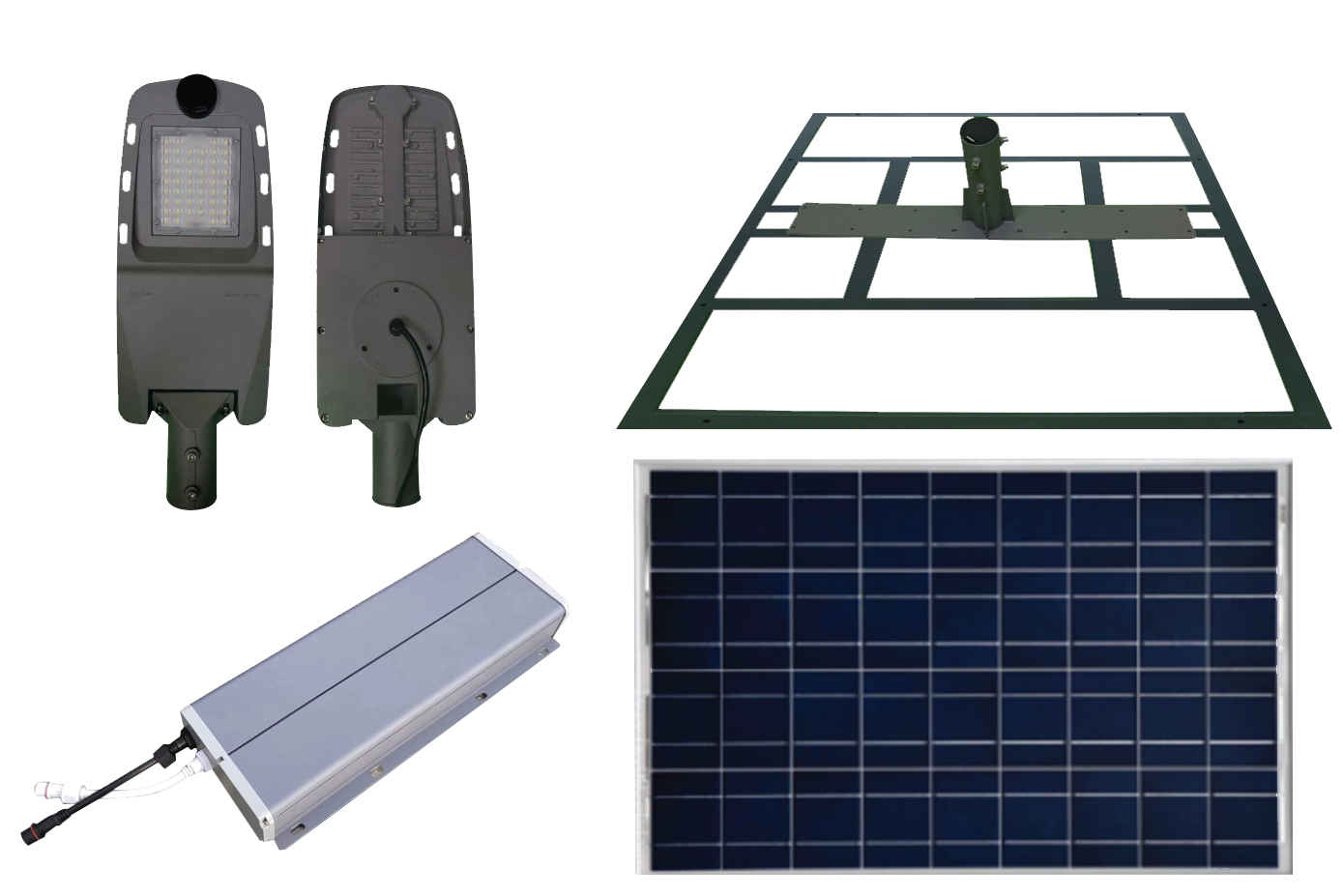 At present, solar cells are used in various fields. widely used, such as calculators, clocks, radio relay stations, lighthouses, traffic signals, solar lamps, boat motors, aircraft, irrigation pumping systems, and satellites, etc. In foreign countries, there are many photovoltaic power plantswhich has been tested and used extensively In Thailand, photovoltaic power plants have been built for rural villages. far away Solar Cells Used in Thailand Most are imported from abroad. There are both imported only solar panels. and then assembled into a panel There are many smaller sizes to choose from. and imported solar cellsfinished with but at the same time Many agencies involved in this field have coordinated and disseminated information on Use solar cells to generate electricity more widely. Including extensive research and development of solar cells as well.